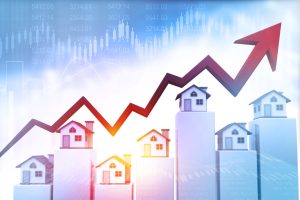 In 2022, the real estate market in Jupiter, Florida experienced a mix of positive trends and challenges. Located in Palm Beach County, Jupiter is known for its beautiful beaches, excellent schools, and vibrant community, making it a highly sought-after destination for both residents and investors.
One key factor that influenced the real estate market in Jupiter was the overall economic growth and stability in the region. Florida, in general, has seen a steady increase in population and job opportunities, which has translated into increased demand for housing. This demand, combined with limited inventory, drove up home prices in Jupiter.
Home values in Jupiter saw healthy appreciation in 2022, albeit at a slightly slower pace compared to previous years. The median sales price for single-family homes in Jupiter remained strong, reflecting the desirability of the area. However, the market also experienced a shift towards a more balanced dynamic, as the inventory of available homes increased slightly, giving buyers more options to choose from.
New construction projects played a significant role in meeting the demand for housing in Jupiter. Developers focused on building modern and luxury properties to cater to the affluent buyers attracted to the area. These developments helped diversify the market, providing a range of options from upscale single-family homes to luxurious waterfront estates and high-rise condominiums.
The rental market in Jupiter also thrived in 2022. With the influx of new residents and a strong tourism industry, rental properties were in high demand. Rental rates experienced an upward trend, creating opportunities for real estate investors seeking rental income.
However, challenges persisted in the market. Supply chain disruptions and rising construction costs impacted the affordability of new homes and slowed down the pace of construction. Additionally, the aftermath of the COVID-19 pandemic continued to influence buyer behavior and market dynamics.
Looking ahead to 2023, the real estate market in Jupiter is expected to maintain its stability and desirability. The area's strong job market, excellent schools, and recreational amenities will continue to attract both families and retirees. The demand for luxury properties and waterfront homes is projected to remain high, driving up prices in these segments.
In conclusion, the real estate market in Jupiter, Florida, experienced positive growth in 2022. Despite challenges such as limited inventory and rising construction costs, the market remained strong, driven by high demand from homebuyers and investors. With its attractive amenities and strong economic conditions, Jupiter is poised to continue being an attractive destination for real estate investment in the coming years.
Learn more from Sean F Keady, PA
---
What makes a good Real Estate agent?
---